Fair Use
All content included on this website is protected. Content may be reproduced for personal or educational use only.
This website has been set up by agents of Mark di Suvero and is designed to provide information on aspects of the life and many of di Suvero's pieces
News
News about di Suvero...
Current and forthcoming exhibitions
Fairchild Tropical Botanic Garden, Coral Gables, FL, December 6, 2008 through May 31, 2009

Latest Comments
Comment list...
Catalogue Raisonné for Mark di Suvero
The Catalogue Raisonné of di Suvero's sculptures is currently being compiled for publication.
more...
Copyright requests
Copyright permission for reproduction of di Suvero's works and excepts from his publications must be obtained from XXXXXXXX
Please note that digital images cannot be supplied.
Origin
2004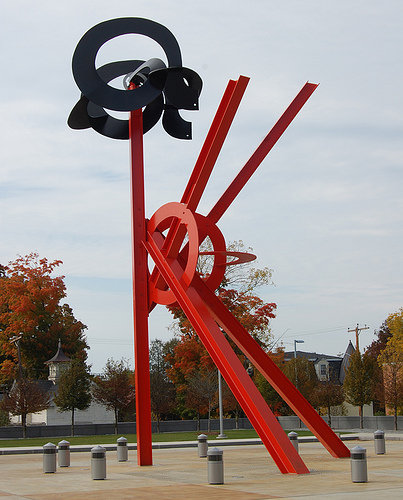 photo credit:
pmoore66
Currier Museum of Art, Manchester, NH
Latest Images
Show photos here...